MGM Signature Las Vegas Condos
125 E. Harmon Ave.=Tower C          135 E. Harmon Ave.=Tower B           145 E. Harmon Ave.=Tower A
Scroll down past the MGM Signature Description and Photo Gallery to View all MGM Signature Hotel Condos on the Market Today. All Condo Listings are Available and are Updated Throughout the Day.
Built as a joint venture between Turnberry Partners and MGM, these three 38 story guard gated high rise condos are always in continual demand. MGM Signature has an optional on site rental program. The Stark Team has sold these condos from the pre-construction stage and have witnessed the various market cycles, price increases, massive amount of foreclosures in the Signature Towers, drastic price drops and rebounds. As of the New Year ( 2017) inventory is thinner than it has been for awhile. Top Golf has opened to the east of the Signature complex. The T-Mobile Arena is with walking distance, especially if you use the interior Studio Walk to connect to the MGM Grand Hotel.  
View All Las Vegas Condos for Sale and For Rent at The MGM Signature Below.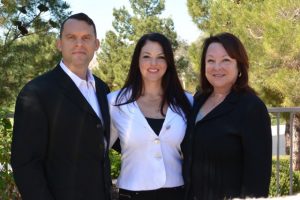 The Stark Team | Signature MGM Specialists | 702-376-5220